Sebran's ABC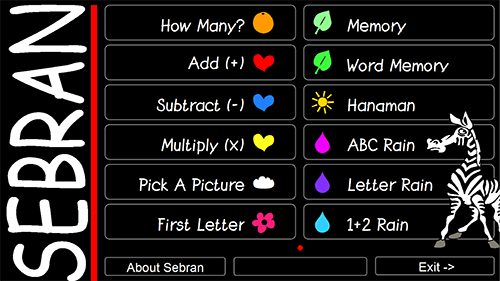 Download Sebran's ABC

Download the Sebran fonts
Dive into Sebran's ABC, a vibrant and engaging platform for Windows that effortlessly integrates colorful illustrations, soothing melodies, and interactive games to impart fundamental knowledge about letters, numbers, basic arithmetic, and reading essentials.
Each of the simpler exercises presents four potential answers. Selecting the correct answer rewards with a cheerful smile, while mistakes prompt a gentle frown – followed by another opportunity to get it right. Introduce your child to numbers 1 through 9 with the 'How Many?' counting game. These numbers are then incorporated into the Add, Subtract, and Multiply games, each having two difficulty tiers.
In the 'Pick A Picture' game, children identify the picture that corresponds to a given word. The 'First Letter' game offers a choice of four letters to complete a word. These foundational exercises pave the way for engaging games like Memory, Word Memory, and Hangman. And for those looking to hone their typing skills, the ABC Rain, Letter Rain, and 1+2 Rain games are perfect for acquainting little fingers with the keyboard.
Sebran's ABC is free and is compatible with Windows. It runs in many languages including Czech, Danish, English, Esperanto, French, German, Greek, Italian, Norwegian, Polish, Portuguese, Spanish and Swedish.
Please note that you might need to download and install the Sebran fonts in order for the software to function properly.
---
Minisebran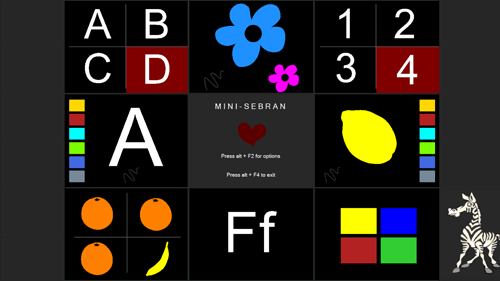 Minisebran is a free suite of early learning games for kids aged 3-6. It includes eight fun exercises that help kids practice basic skills like recognizing numbers and letters, counting, and drawing. In order to run it, you might also need to install the Sebran fonts. Minisebran is compatible with Windows, ans runs in many langauges, including Danish, English, Esperanto, French, Greek, Italian, Portuguese, Spanish and Swedish.

Download Minisebran
---
Vocabulary Games Online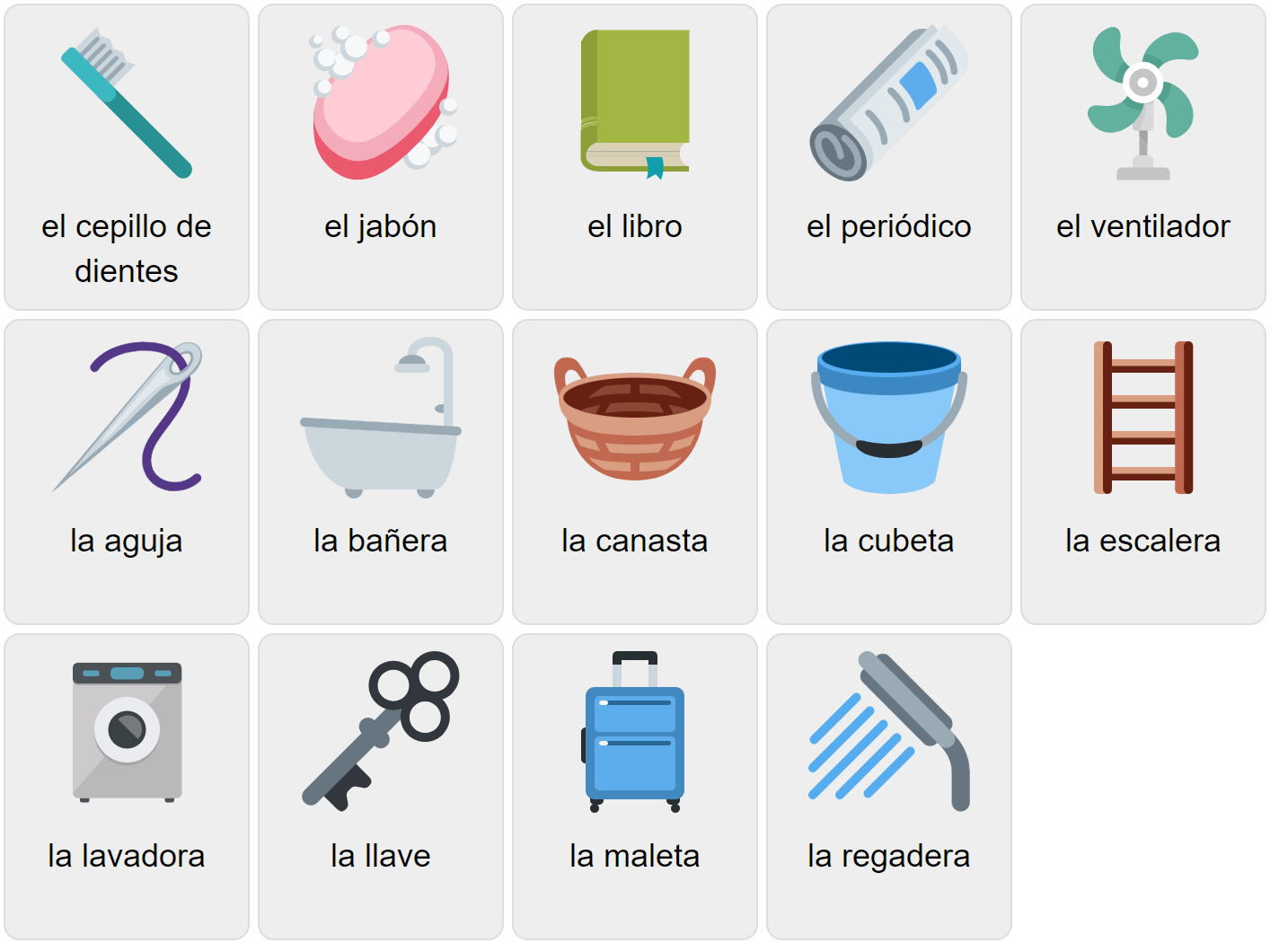 Things Around the House in Spanish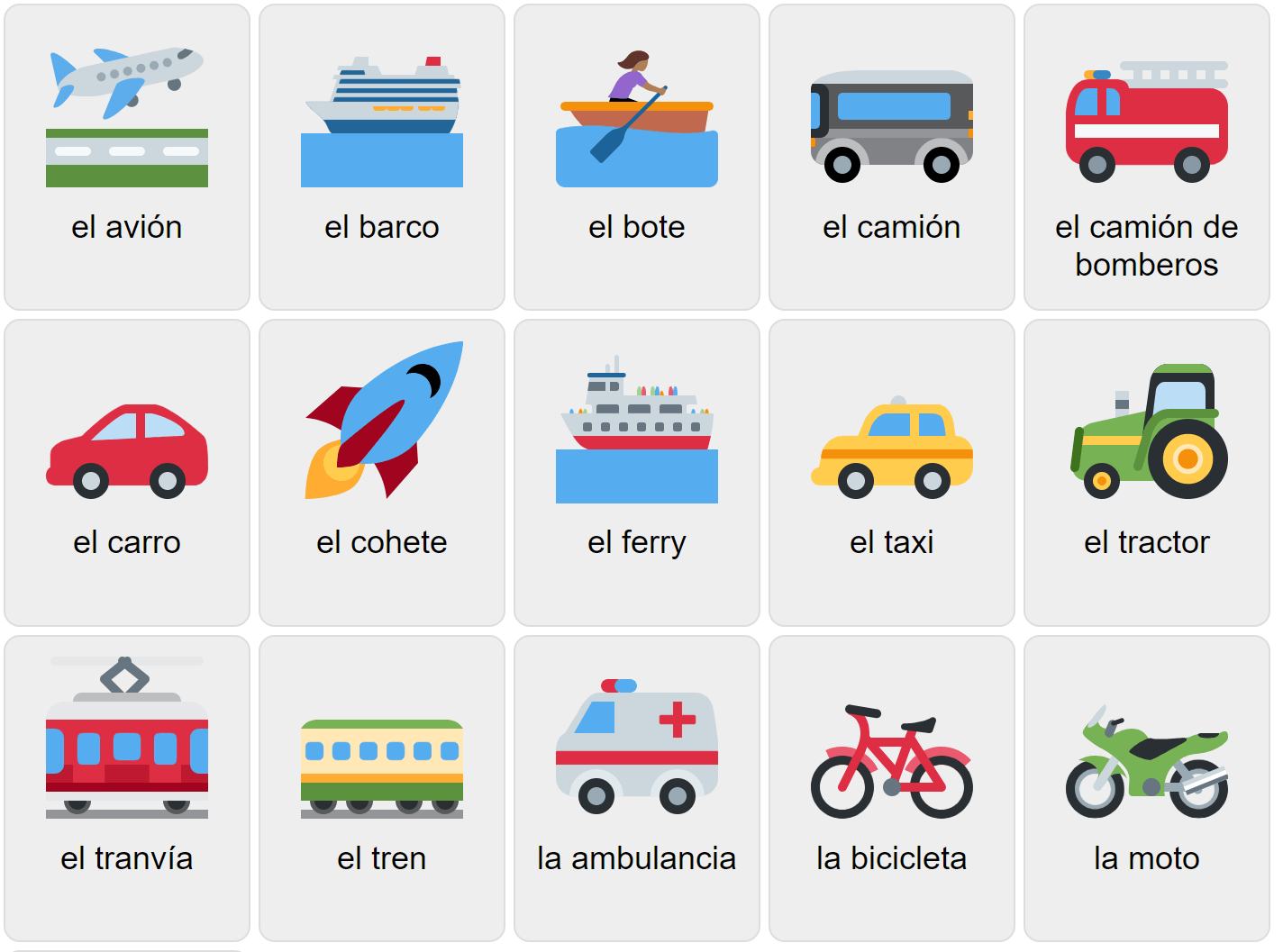 Transport in Spanish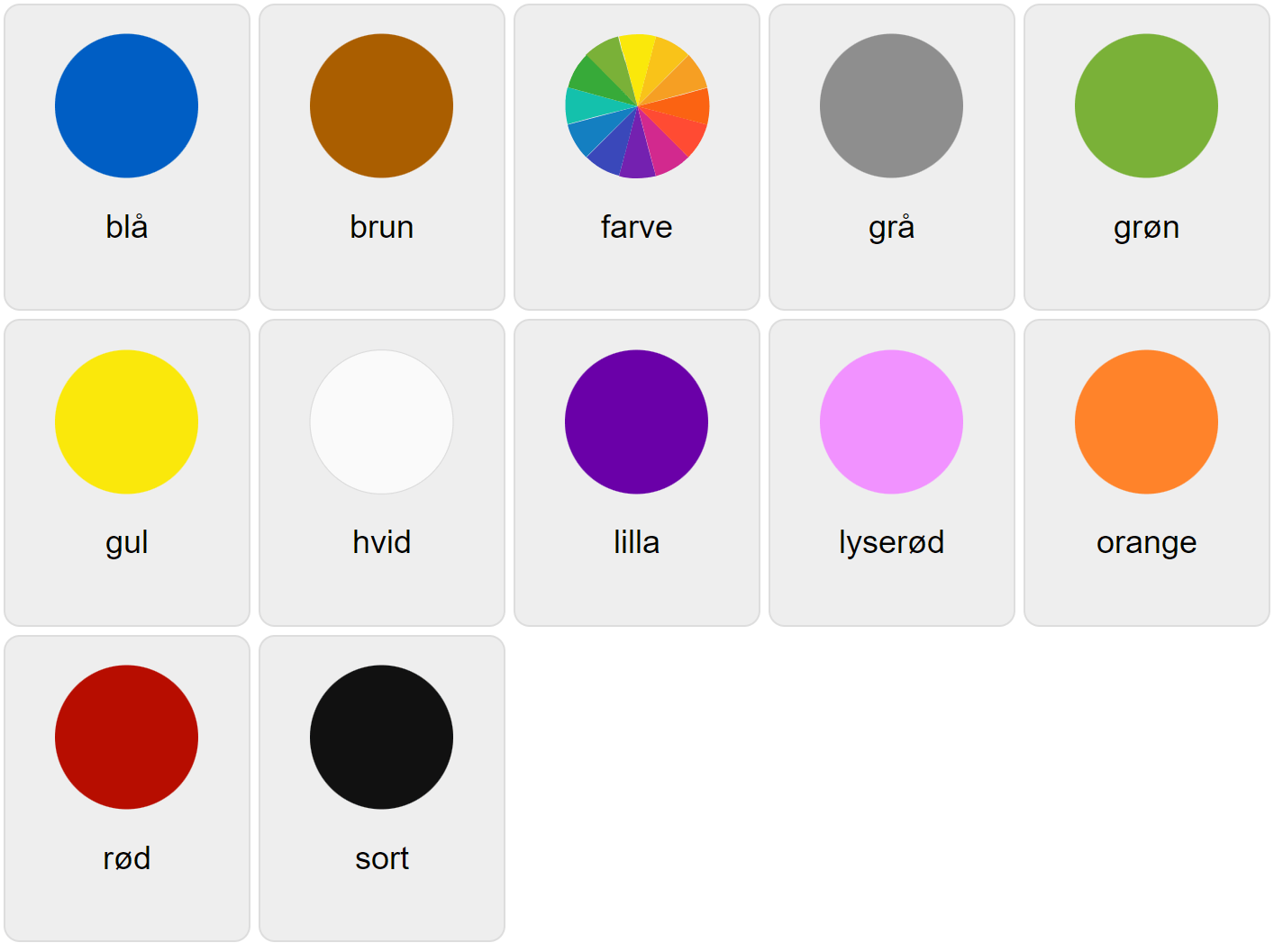 Colors in Danish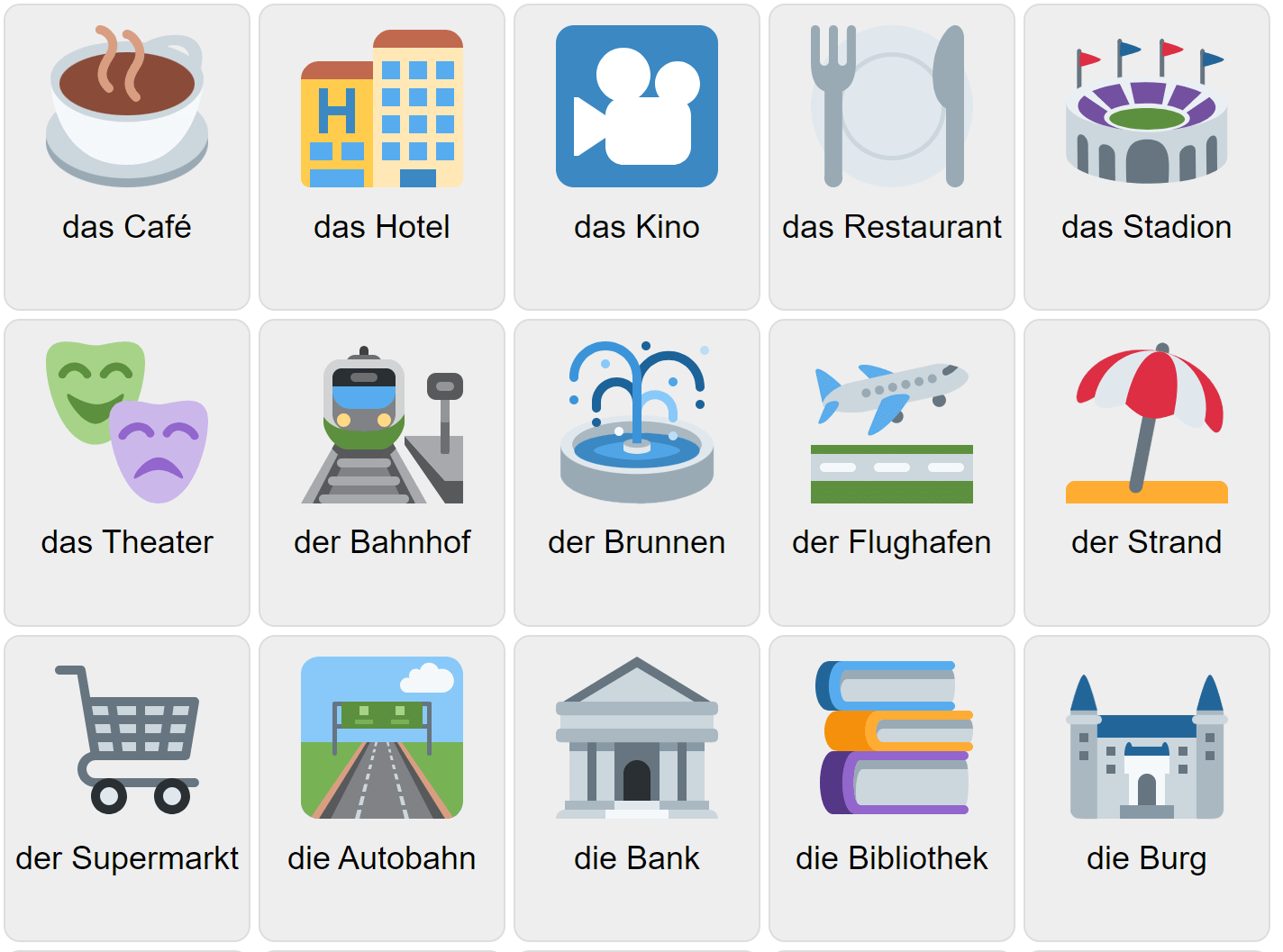 Places in a Town in German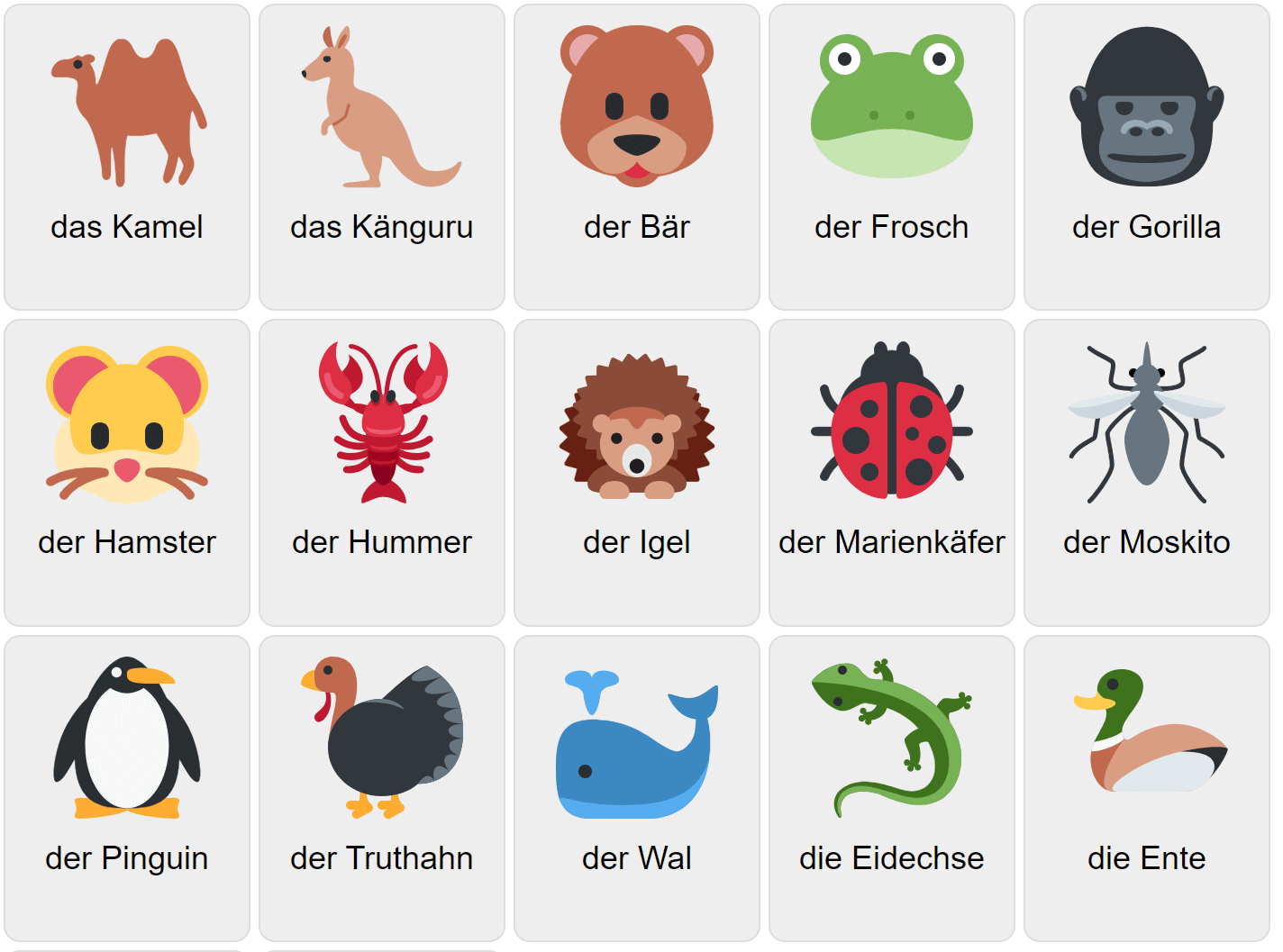 Animals in German 2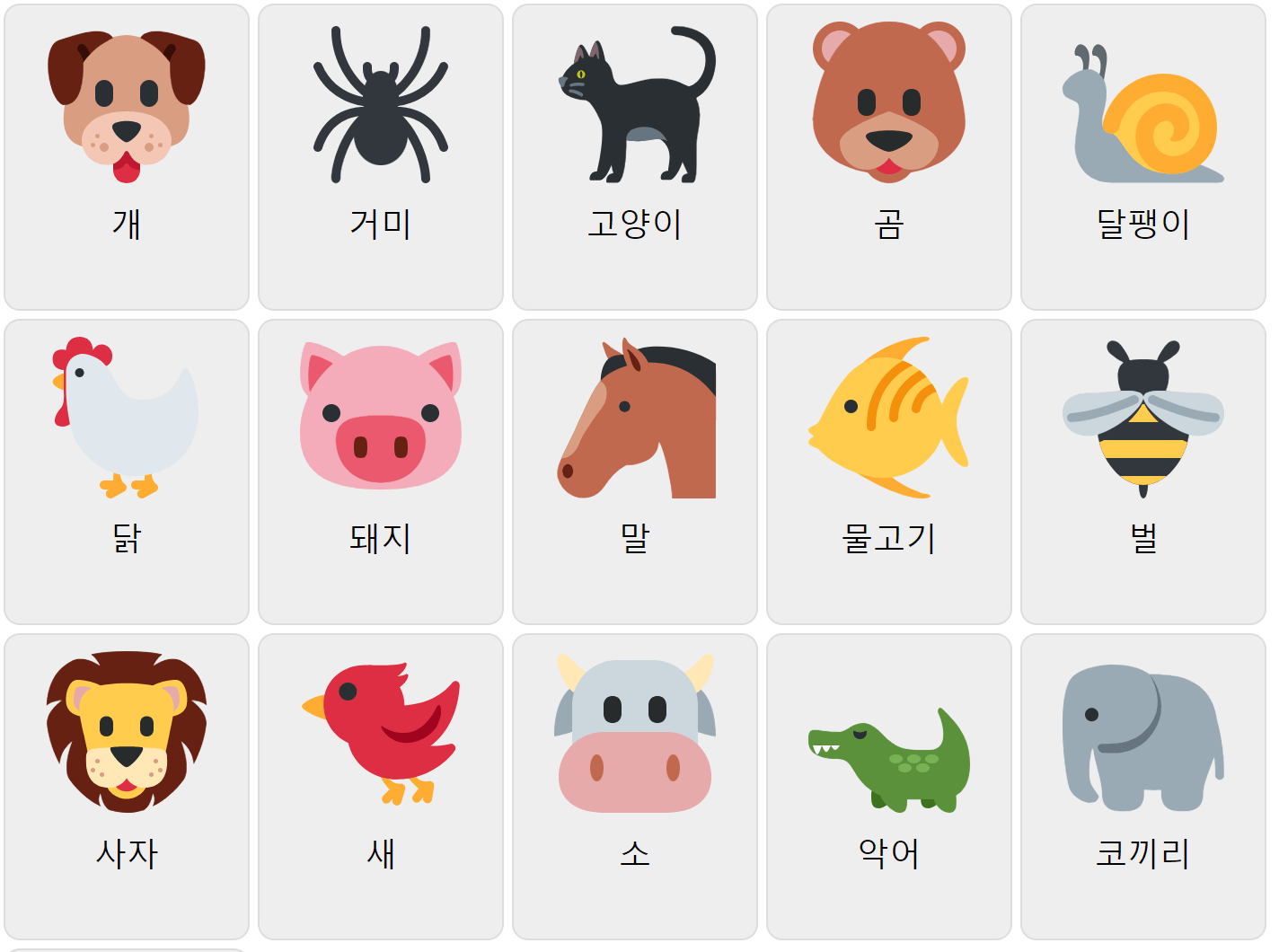 Animals in Korean